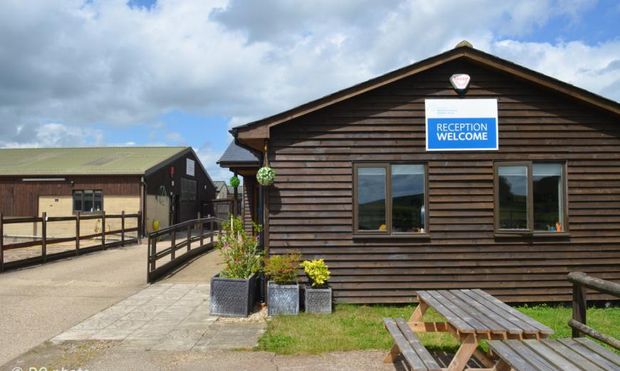 NAWT Berkshire
NAWT Berkshire, Trindledown Farm, is set in 10 acres of farmland on the edge of the beautiful Lambourn Downs and is a rescue and rehoming centre, specialising in the care of elderly animals. We have a wide variety of animals on site, including dogs and cats, birds, guinea pigs, alpacas and sheep.
We are also an exciting tourist attraction. Why not come visit and spend the day at Trindledown?
We are open Tuesday – Sunday 10am – 4pm for visitors. Entry to the farm is via a donation to the charity. We do have a café on site you can visit, however their hours are 10-2.
We welcome local businesses to come along for pre-arranged Corporate Team Challenge Days. Call us for more information.
We are forever grateful for donations to our centre.
We would like to give thanks to Mole Valley Country Supplies in Newbury who ensure our field animals receive the best food and bedding at great rates.
We offer small animal boarding at our centre and pet buggy hire, please see more details below.
Field Animals
We have a variety of field animals available for rehoming at our centre, including pigs and sheep.
Please call us for more details, if you can offer one of these lovely animals a home.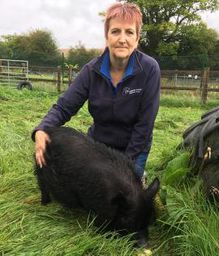 Tracy
Centre Manager
Tracy manages the day-to-day running of the NAWT Berkshire centre.
Molly
Fundraising Officer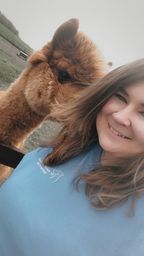 Molly
Fundraising Officer
Molly is responsible for developing fundraising initiatives at the centre to ensure we can continue helping as many homeless and abandoned animals as possible. Molly maintains strong relationships with the centre's new and existing supporters, in order to help them achieve their charitable giving aims and regularly see the impact of their generosity.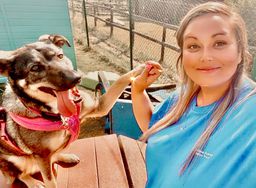 Taryn
Supervisor
Taryn heads up the Animal Care Team at NAWT Berkshire, ensuring that every animal is designated a member of staff each day to be responsible for their care, training and exercise.
Contact details
NAWT Berkshire
Trindledown Farm
Wantage Road
Great Shefford
Berkshire
RG17 7DQ
Telephone: 01488 638584
Email: td.reception@nawt.org.uk

Opening Times: Every day from 10am - 4pm except Monday (closed Christmas Day, Boxing Day & New Year's Day).