Volunteers Week – Day 3: Meet Georgia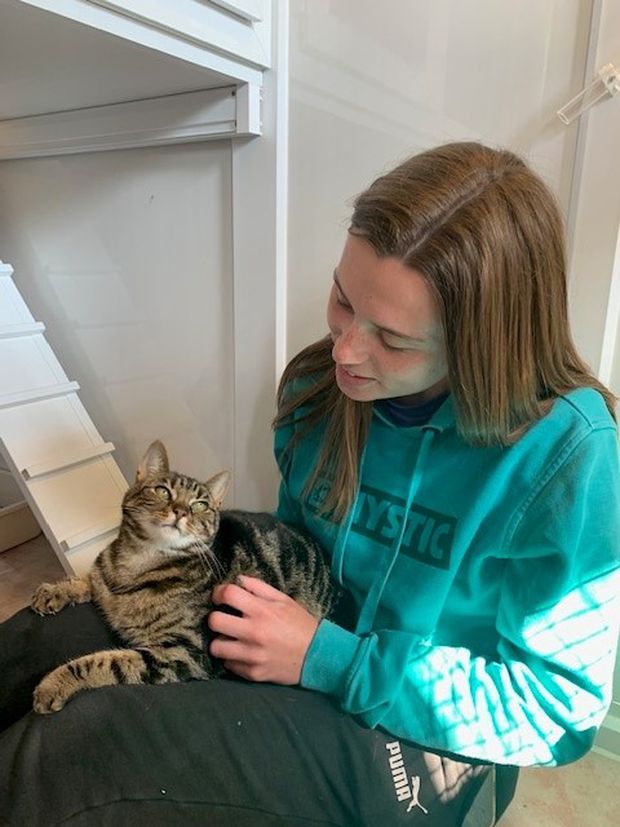 It is now day 3 of Volunteers Week 2023, and we are continuing to talk all things volunteering, sharing some of our volunteers' stories with you.
There are so many ways in which our volunteers support us, with one being to help take care of the animals. As some of the animals are strays, or can be quite nervous in an unknown environment, it's important to keep them socialised so they can get used to human contact. It is a nice touch, when our volunteers come in and interact with the animals, such as walking the dogs, or even helping with their daily routine.
We spoke to Georgia, who volunteers at our NAWT Clacton centre, who gave an insight into her role and why she enjoys taking time out of her day to support us.
When and why did you start volunteering for NAWT?
I started volunteering on the 1st of March 2023, as part of a work experience placement to help me complete my level 3 animal management Qualification.
What is it that you do?
I spend time socialising the cats on site, walk the dogs, help with cleaning and feeding schedules.
What is it that you enjoy most about volunteering at NAWT?
I enjoy getting to know all the animals and being involved in giving them a happy, healthy place to stay.
Was it an easy process when signing up to volunteer?
Yes, it was a very easy process, and everyone is so friendly and helpful.
What would you say to anyone considering becoming a volunteer?
I would say that it is a great way to get an idea of what it is like working with animals, and it's very rewarding to know that you are helping animals in need to find a better start in life.
Have you ever considered what your volunteering journey at our centres might look like?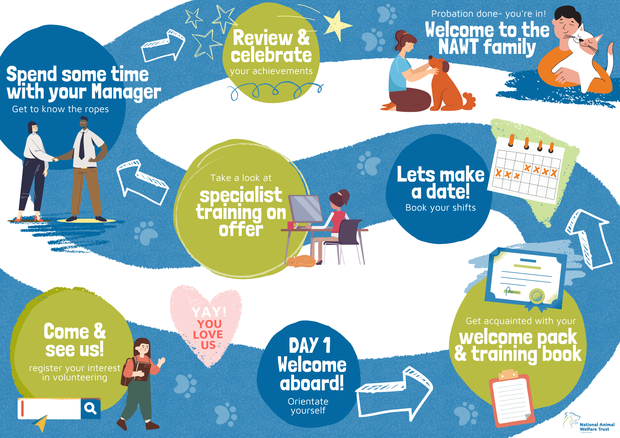 Thank you to Georgia for taking the time to speak to us, and for taking the time out of your day to help us and the cats! We really appreciate everything you do.
If you would be interested in taking part, you can view all our current opportunities on our website here.