Pebbles the award-winning dog!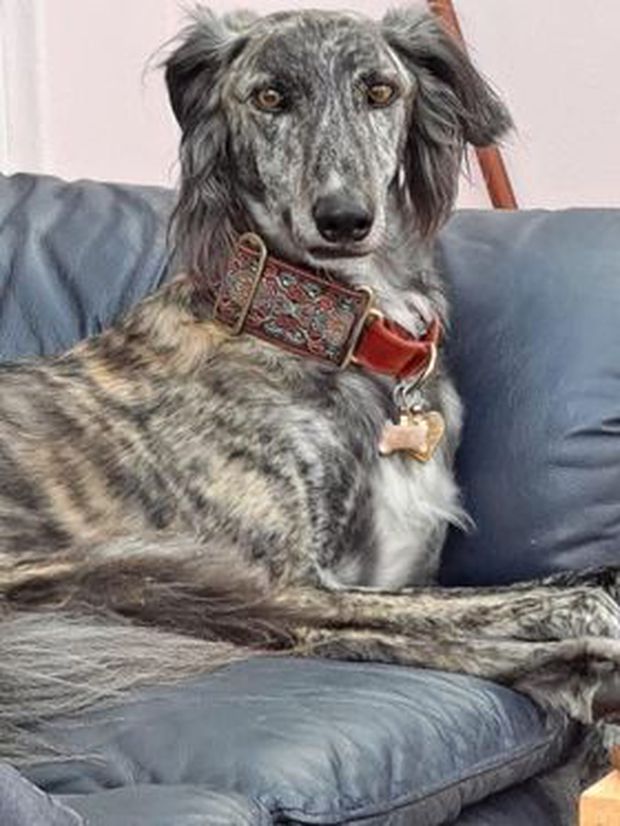 We always love hearing from our past residents to see how they are getting on in their new homes. However, Pebbles' story has completely blown us away, as he has won a prize for 'most inspiring dog'.
He was adopted from us five years ago in January 2018. Before he left to go off on his new adventure, he was frightened of almost everything due to having some bad experiences in his young life. It didn't take long for a loving family to come along and adopt Pebbles, they also happen to be long time supporters of NAWT, as he was now their 4th rescue from us!
His new owner Kate, has been in touch to talk to us about this wonderful story:
"It was late 2017 that we first met Pebbles. He was absolutely terrified of anyone he didn't know but especially men. He wasn't aggressive, he just went limp with fear, and would run and hide when anyone came to his kennel. He would only engage with a select number of staff.
We visited him from December through to January until he felt comfortable with us and our other rescue dog. We gradually introduced him to dog training which initially he found very challenging, due to there being too many people. But slowly he made friends and was able to enjoy his classes.
We then introduced him to Parkour and Hoopers, both of which he enjoyed and got Parkour club champion. He has come a long way in overcoming fear and developing trust. Even though he will always be apprehensive of strange men, unless they try to touch him, he is able to walk past without any issue.
Truly an amazing journey for a dog with a poor start in life. He is beautiful inside and beautiful outside. He is our 4th dog from you, and all have been a pleasure. Our dog trainer nominated him for the award which he won last week".
Well done to Pebbles! Thank you so much Kate for sharing Pebbles' incredible journey, he has come so far considering what he has been through. He is very lucky to have found a family like you to guide him through life!
If you have a story you would like to share, then please do get in touch via our social channels. We are on Facebook – National Animal Welfare Trust (NAWT) and Instagram @nawtuk.
You can view all our dogs that are available for rehoming here: www.nawt.org.uk/rehoming/dogs/