Looking for the unique gift for the father figure in your life?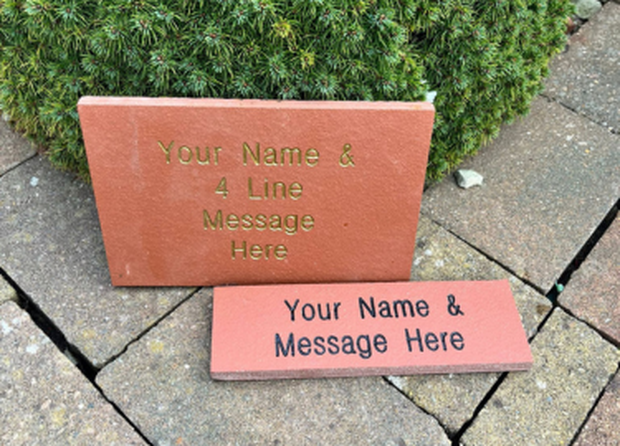 With Father's Day on the horizon, we wanted to remind you that there is still time to buy a brick, should you be looking for that unique gift for the father figure in your life.
For the dog dads, cat dads, or just a dad who loves animals. Why not give them a gift that provides a lasting memory for you and your loved ones, by purchasing a brick to be placed in our NAWT Bedfordshire centre.
As you may already know, over the past year our centre in Bedfordshire has been undergoing refurbishment works. It was a worrying time as the facilities were crumbing around us, and the future of the centre was in doubt. However, thanks to your help we have now been able to make a big step in the right direction, and the new kennels and catteries are halfway there with hopes of the animals moving back in sooner rather than later!
In the meantime, we wanted to give you, our supporters, the opportunity to become a part of our permanent history by purchasing a commemorative brick with a message of YOUR choice. Whether it's a tribute to a loved one, a message of hope, or a celebration of your own beloved pet, the decision is yours.
There are two options to choose from, a two-line message @ £50 or a four-line message @ £100, as displayed in the picture above. Please note, it is 16 characters per line, for a 2-line example you might choose: 1st line - "To Dave the best" 2nd line – "dog dad ever".
Not only does this mean your chosen message will be on display for the lifetime of the buildings, but it is also a reminder of the part you played in helping to build a safe haven and a brighter future for homeless and abandoned animals.
The bricks will be installed once the building work is complete, which is planned for late 2023, and all brick owners will be invited to the grand opening, where you will be able to see your brick in situ. So, keep an eye out for your invite!
For more information regarding the rebuild, please click here.
Should you wish to make a purchase, the options are below. Thank you.